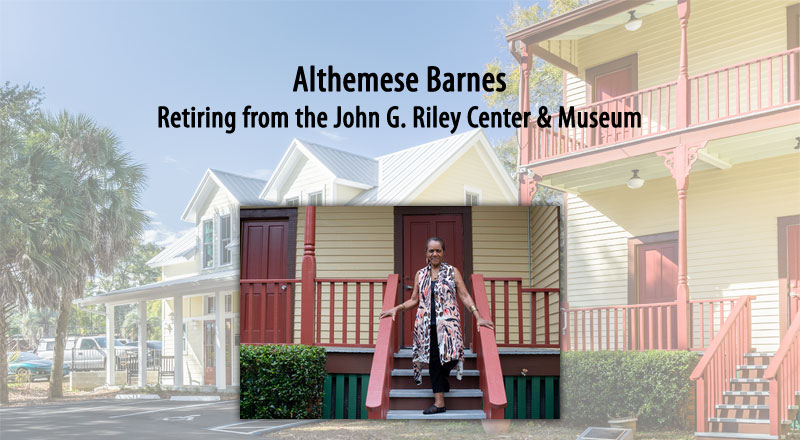 10/29/2020 Retiring from Riley Center/Museum – Founder and Executive Director to Emeritus.
Dr. Aron Myers is stepping in to lead the organization. Thanks everyone for your support through the years. After 30 years with Florida State government and 24 years at Riley, I felt it was time. Thanks to Mayor Dailey and the City Commission for allowing the Riley and my Legacy to continue by ensuring that the two key positions are in place to continue, and the property and mission protected. My support of the organization and new staff, and the Board of Directors, as sought and/or needed will continue.
To my FAAHPN fellow Directors, I will still be in there fighting to keep us connected, as a vital part of the heritage and historical preservation initiatives in our communities, the State and beyond.
– Althemese