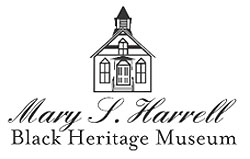 Our Current Museum Hours Are:
Tuesday – Friday: 10:00 AM – 12:00 PM and 1:30 PM – 4:00 PM
Saturday: 10:00 AM – 1:00 PM
Monday & Sunday: CLOSED
A courtesy call before heading our way, would be greatly appreciated: 386.478.1934
Celebrating LABOR DAY
September 6, 2021
Labor Day 2021, also known as Labour Day, is a federal holiday observed annually on the first Monday of September. Originally it was a day organized to celebrate various labor associations' strengths and their contributions to the United States economy, and presently, it is a day that gives workers a day of rest and celebrates their contribution to the American economy. It is the Monday of the long weekend known as Labor Day 2021 Weekend. It is considered the unofficial end of summer.
---
TapRoots Exhibit Renovation
September 2, 2021
The Museum is making great changes to the Taproots exhibit along with small renovations. Here is a sneak peek of the exhibit, including a description about the Taproots.
"Migrants, mostly from Southeast Georgia moved here during the early 1900's looking for a better way of life. Most of them found work on the FEC Railroad or the fishing docks along the coast. They liked it here and wanted to stay and settle with homes, jobs, churches, and schools. In order to stay, they had to be deeply rooted (Taprooted) to withstand the storms of life."
---
Mary Smith Peake
Mary Smith Peake started a school for the African American children at Fort Monroe on September 17, 1861. She taught under the shade of a tree that would become known as the Emancipation Oak in present-day Hampton, Virginia. This makeshift outdoor classroom provided the foundation of what would become Hampton University. Photo on the right is a re-enactor from Voices of Pride: Re-enactors, Daytona Beach, FL.
---
September Black History Facts
September 7, 1993: M. Joycelyn Elders became the first black and the first woman United States Surgeon General. (see first picture)
September 9, 1915: Carter G. Woodson founded the Association for the Study of Negro Life and History. (see second picture)
September 9, 1968: Arthur Ashe became the first winner of the U.S. Open Tennis Championship, defeating Tom Okker of the Netherlands at Forest Hills Stadium, New York. (see third picture)
September 21, 1988: Track star Florence Griffith Joyner died at the age of 38. In the 1988 Seoul Olympic Games, Griffith became the first American woman to win four track and field medals — three gold and one silver — in one Olympic competition.
---
Dr. Long's Youth Group Visits the Museum
This youth group was taken through the struggles of slavery, the westside history of New Smyrna Beach, cane grinding, and the heritage house (shotgun house) exhibit.
---
Museum Parking Lot Update
For the past two months, the parking lot across from the Museum has been under construction providing more parking spaces for guests who are visiting the Museum. This project has been long awaiting and we are excited to share that the parking lot is now officially open!
---
WANTED College Intern
We are now scheduling interviews for college students who may be interested in an internship with the Mary S. Harrell Black Heritage Museum.
Please call the museum office (386.478.1934), Mr. Harrell (386.416.9699, or Ann Harrell (386.295.0676). A job description, working hours, compensation and other details will be covered during the interview.
---
Volunteers Needed
Volunteering your time and talents are ways to support the museum and help preserve our local history. Help is needed in the following areas:
Displaying artifacts & making exhibits accessible to the public. (no prior experience needed)
Help organize our collection of materials, including cataloging of books and artifacts. (computer skills are needed)
Tour guides to assist with individual and group tours. (cheat sheets are available)
Special events volunteers. (training will be provided)
Please consider joining us. Call Ann Harrell or text 386-295-0676.
---
MSHBHM Raffle Tickets
WIN AN IPAD OR LAPTOP
Stop by the museum and pick up a Laptop or iPad raffle ticket for yourself or a friend in order to help the museum revive fundraising efforts from 2020 that were held back due to COVID-19.
Tickets are sold for $5.00 each or $20.00 for each book of 5. If you buy four raffle tickets you will get one for free!
All proceeds benefit the Mary S. Harrell Scholarship Fund and tickets will be drawn on Zoom for our Annual Meet & Greet on September 12, 2021 at 3:00 PM.
---
MSHBHM Meet & Greet Postponed
The Annual Meet & Greet dated for September 12, 2021 at 3:00 PM is POSTPONED. This event is cancelled until further notice. The raffle will take place September 12, at 3:00 PM on ZOOM. Please call the museum for more details.
---
In Memory of Mr. Horst Seydel
In honor of Mr. Seydel's Memorial Service. A dedicated friend and original supporter of the Mary S. Harrell Black Heritage Museum.